​This is part of a series originally published on Britmodeller.com. You can view the original article HERE​.
The gear bays need some work. A few seams to fill and some bad ejector pin marks. They're in a really tight spot so it might not be feasible to chisel or sand them away.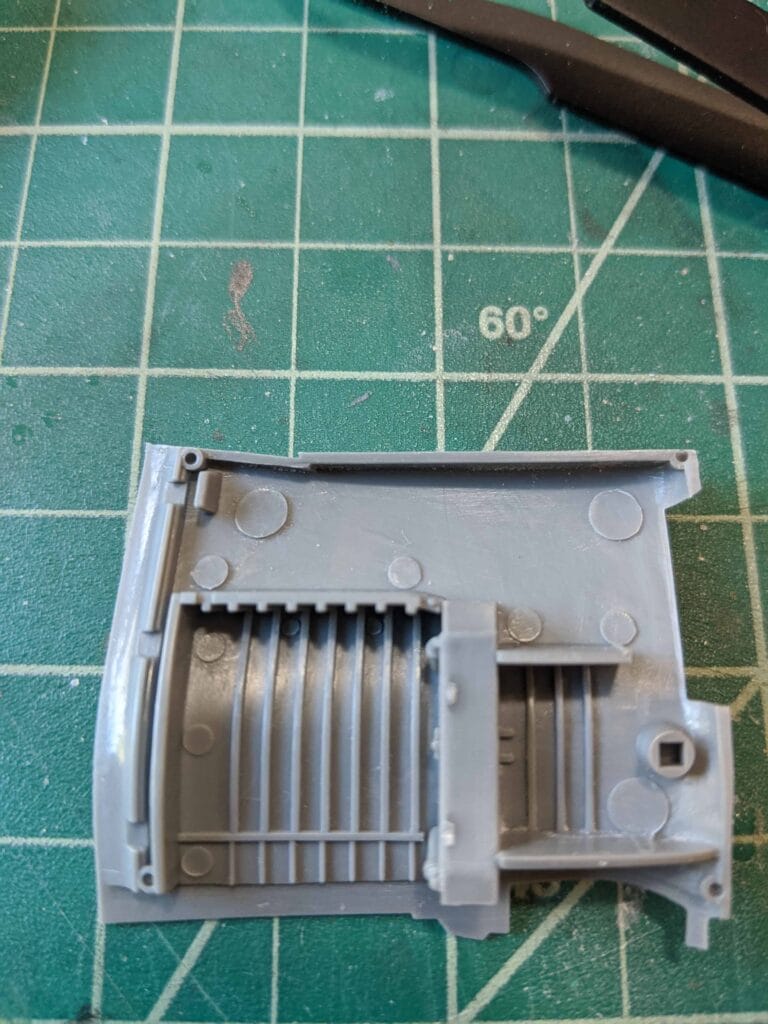 Here is an alternate angle showing the size and prominence of the ejector pin marks. Along with a seam on the gear bay divider.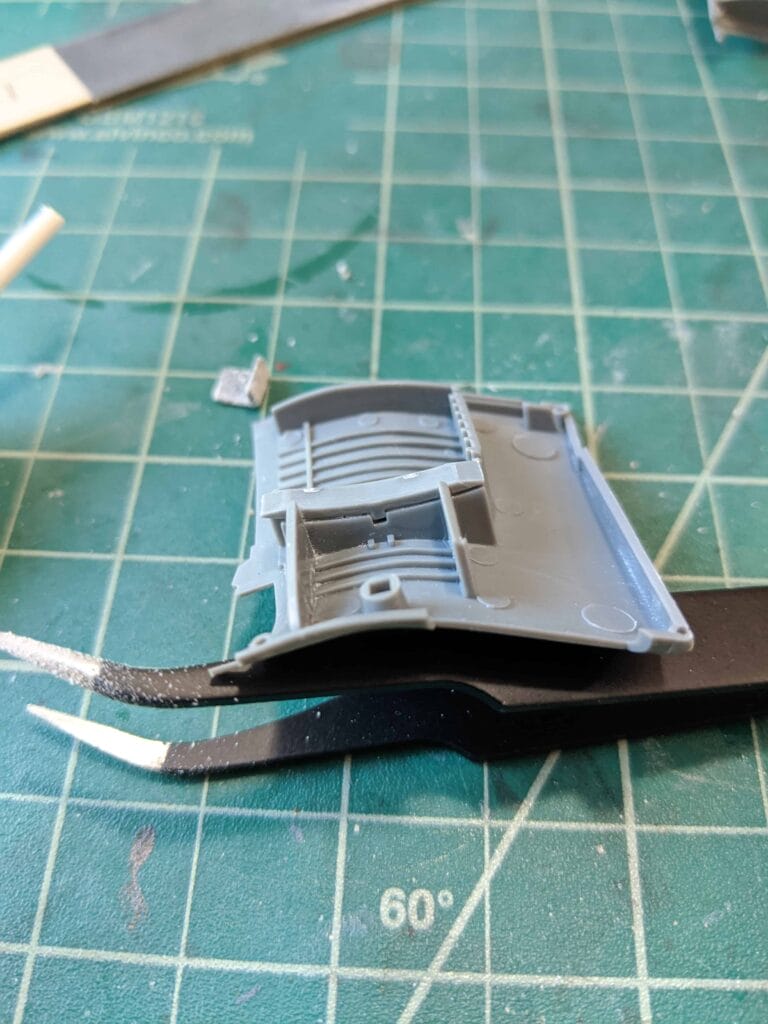 To correct the issue I took some spare wire and ran it over the pin marks. It's not historically accurate but it looks good and I don't have to spend extended time sanding and chipping away at the pin marks. Tamiya masking tape was used as cable ties. The ejector marks in the background will not be visible on the finished product.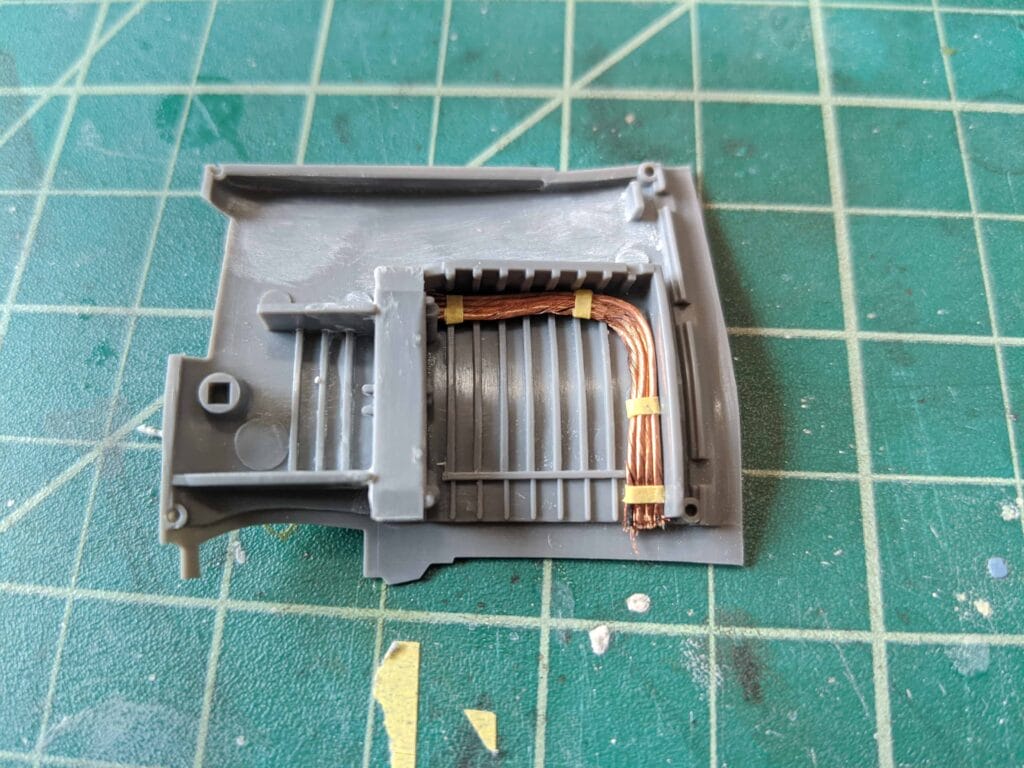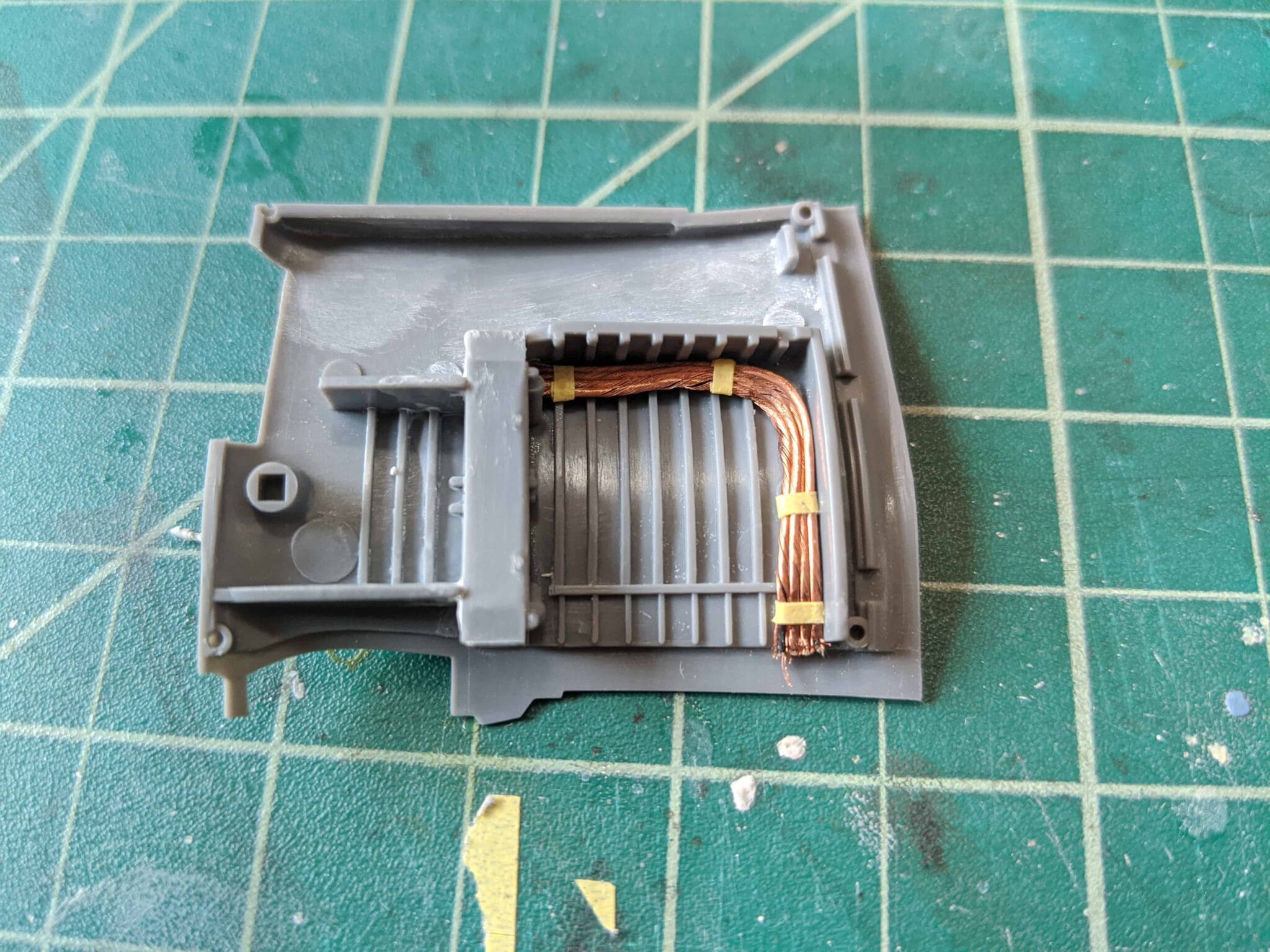 Another angle this time fitted to the fuselage.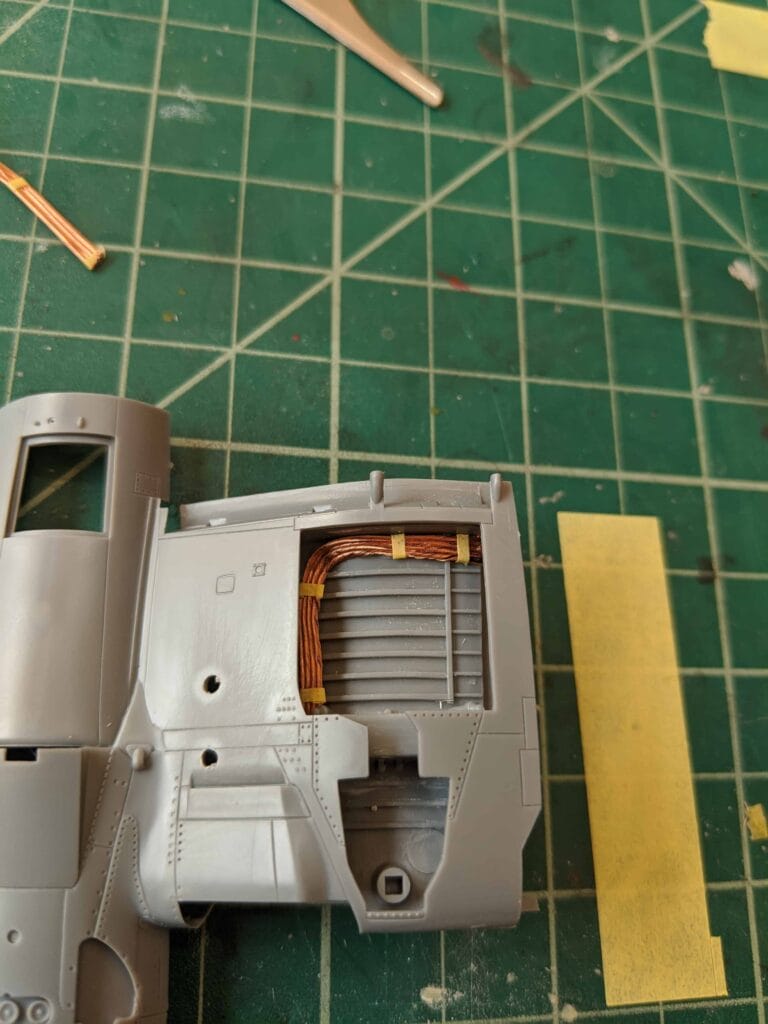 And now the final shot of the bay and wires painted up.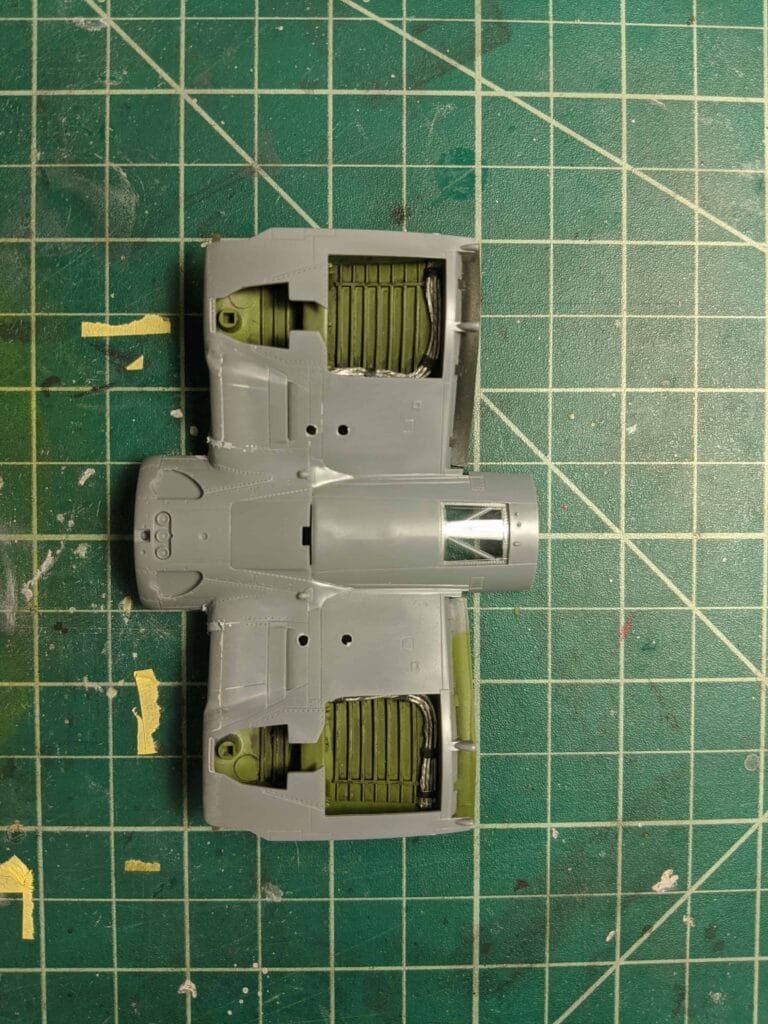 Not a bad final look although there are still ejector marks visible on the front portion of the gear bay.
Here are some quick shots of the cockpit and engine assembly.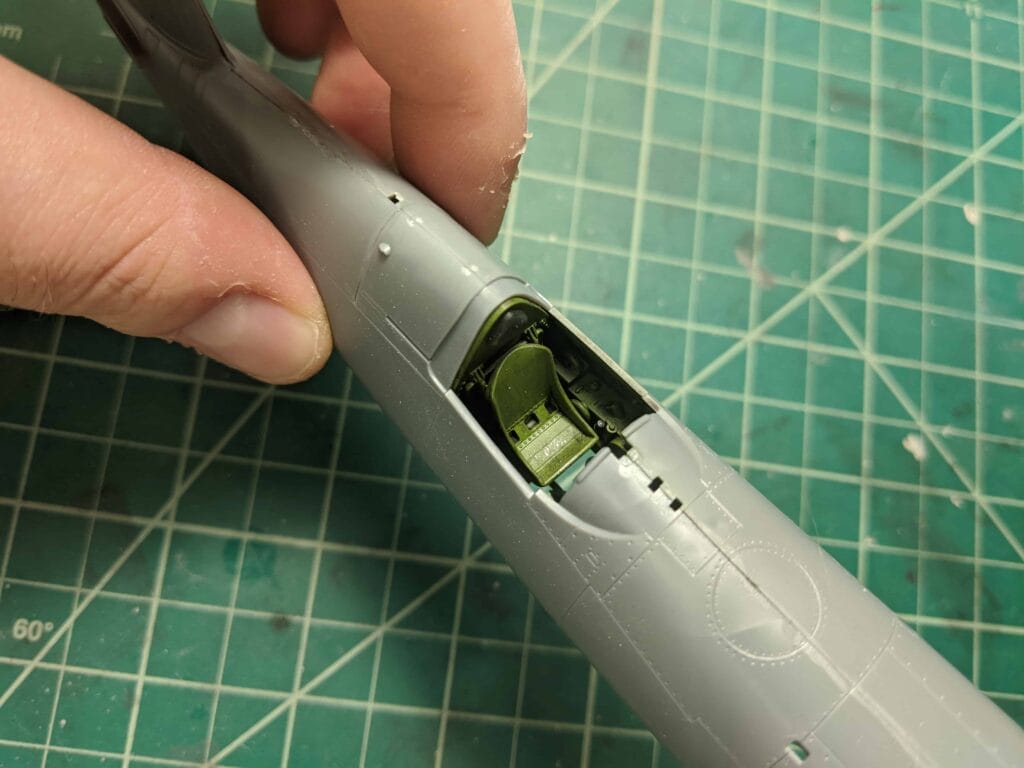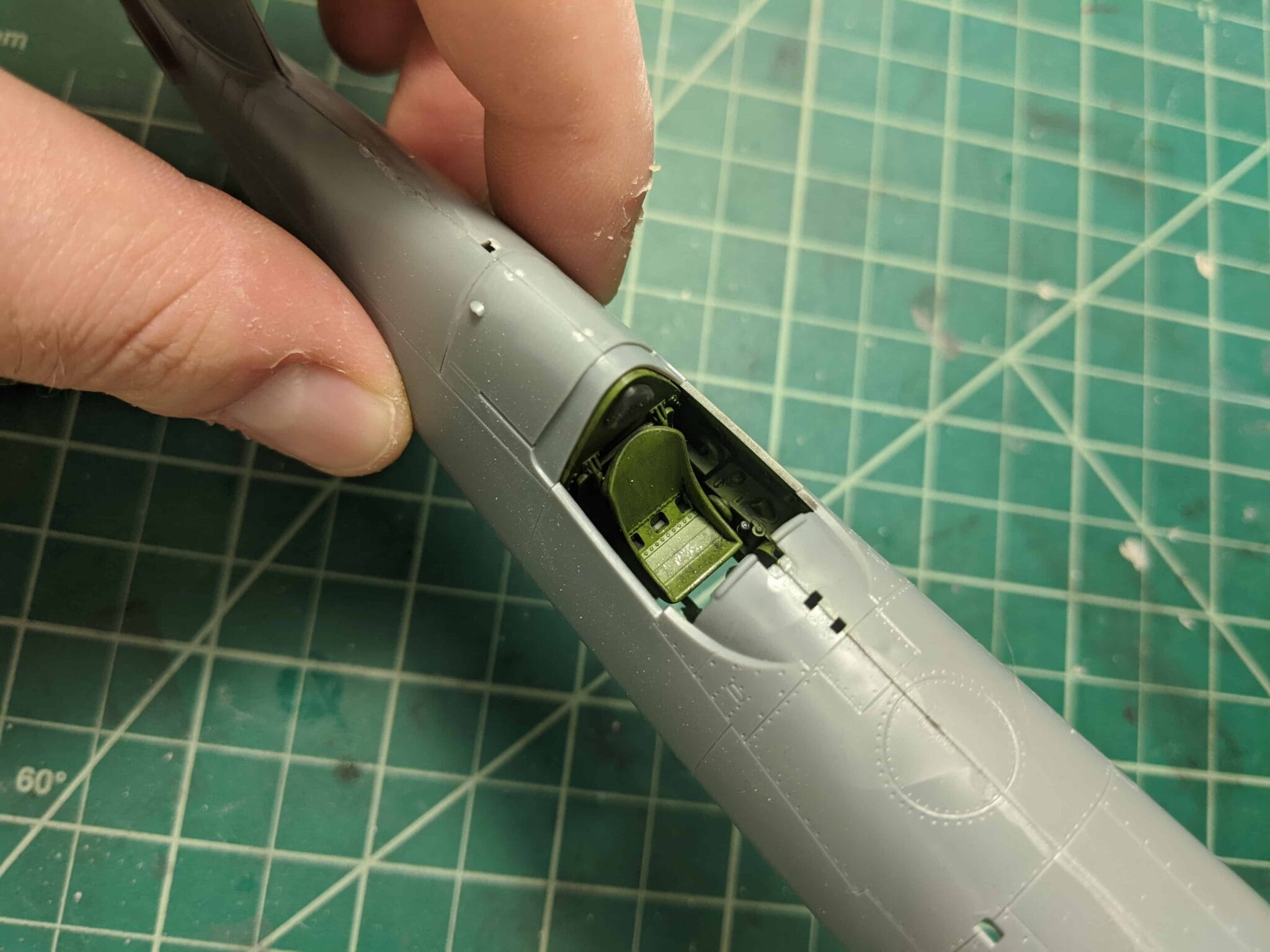 Nothing special to note. Added some light chipping on the seat and went with the decal instead of painting the instrument panel.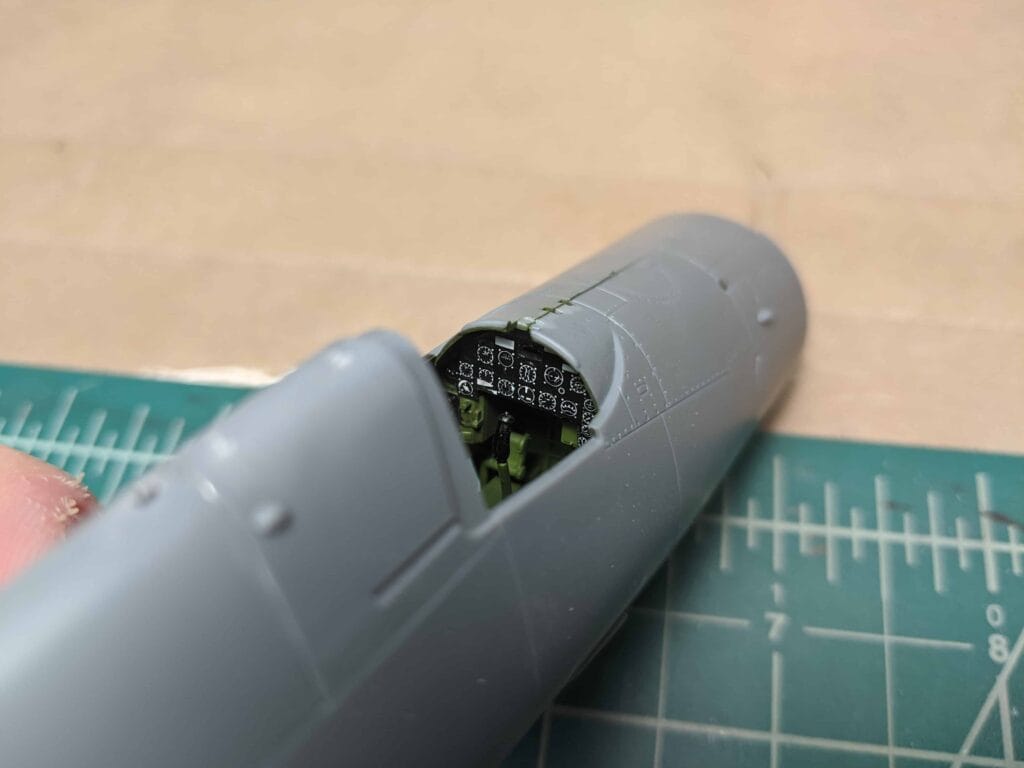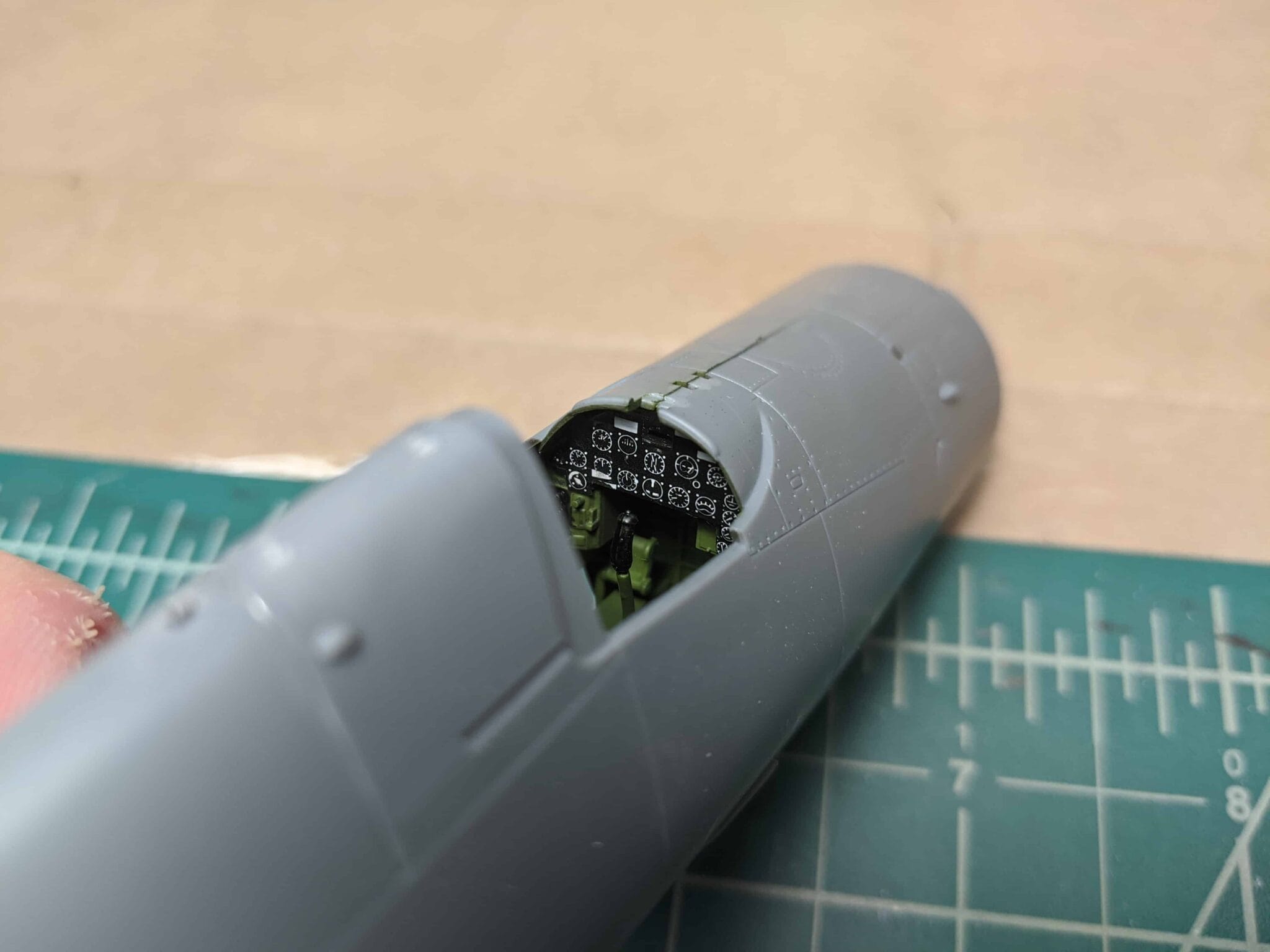 Engine assembles very easily and has been painted up with a light pin wash to bring out the details.