​This is part of a series originally published on Britmodeller.com. You can view the original article HERE​.
Unboxing the KA-6 Intruder
So far seems to be a solid plastic like found on Hasegawa kits. Not the soft plastic you get on the new tooled Airfix kits. Panel lines seem crisp but rivet detail is shallow. I'll most likely rescribe most lines and for sure deepen the rivets with a needle in a pin vise.
It's also a very basic kit. Only two main sprues plus one clear part. Which is about what you expect from 1/72. Just a quick scan it doesn't seem like anything is overly engineered. By that I mean unnecessarily adding parts in an already small scale. You see that with some kits where, for example, a simple Sidewinder missile is 3 parts or you have to attatch the fins separately. That's not something I enjoy in 1/72 and adds more frustration than anything. So far this kit seems to be missing that type of flaw.
Sprue "A" – Main body, undercarriage, seats, and cockpit: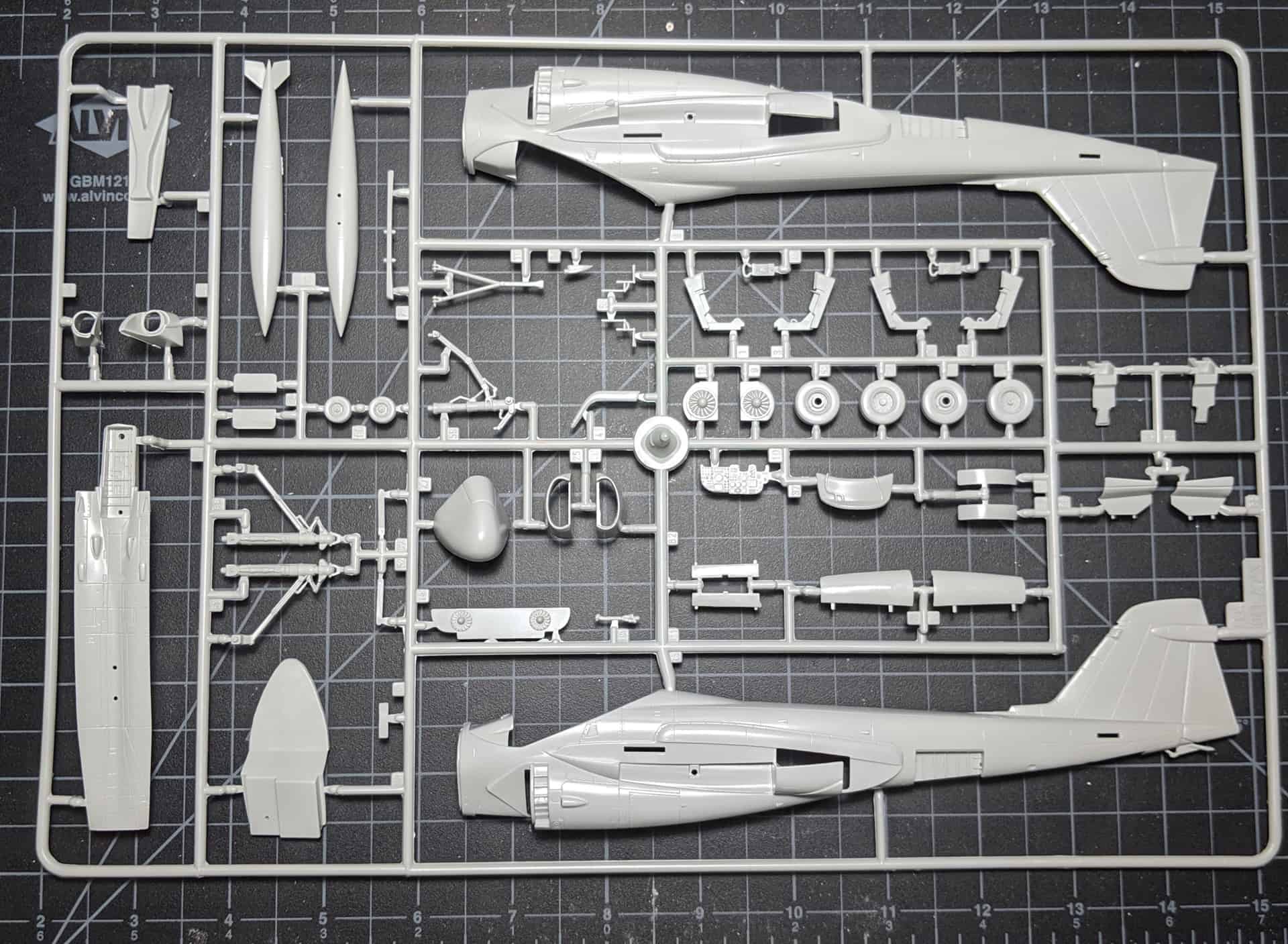 Sprue "B" – Wings, pylons, and antenna/pitot tubes. One thing I'm going to enjoy about this kit is building it with wings folded. Another feature you see missing in 1/72. Most 1/72 don't even provide the option for dropped flaps. So this will be a nice change.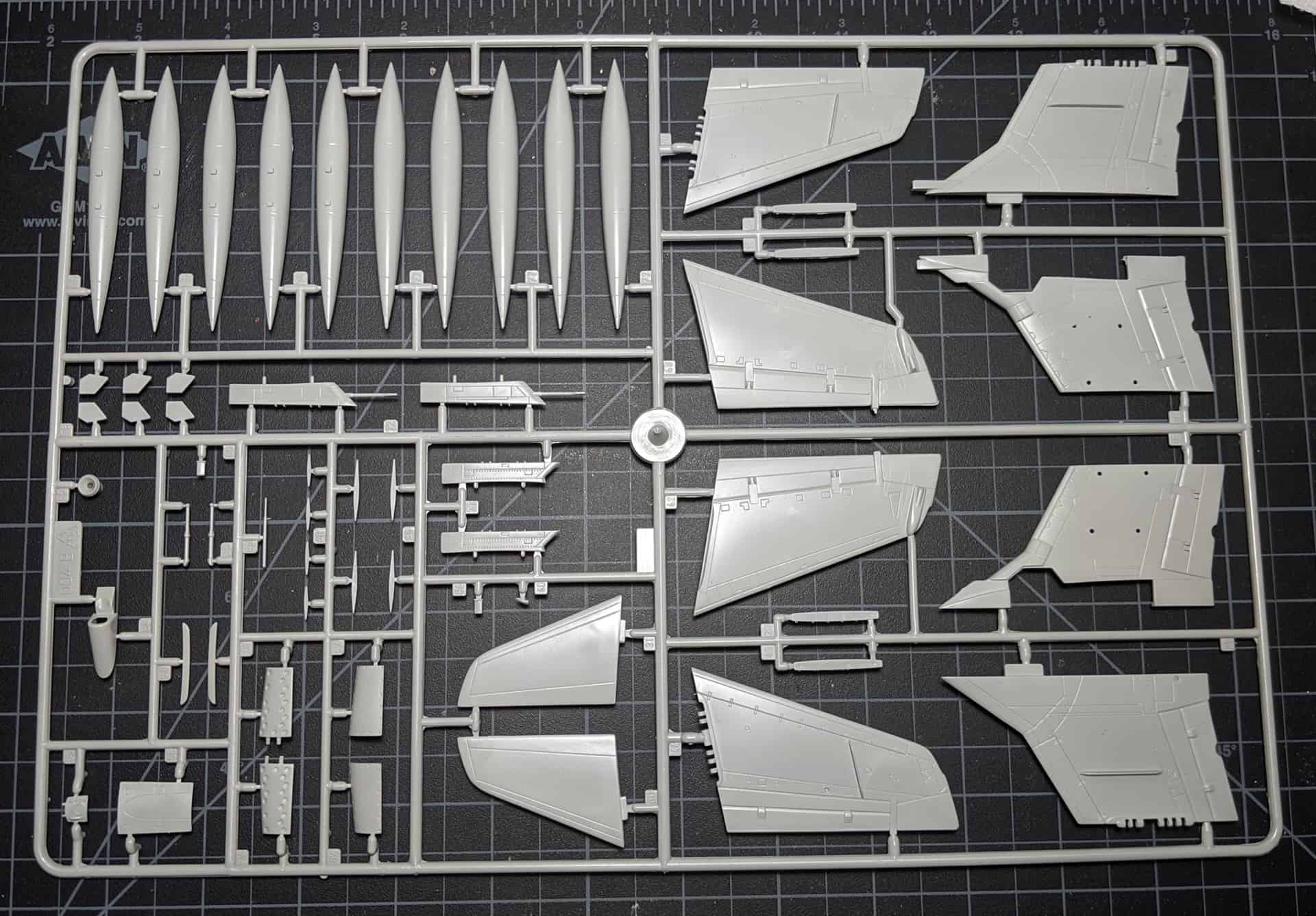 Close up of "A" – Good mix of detail but shallow rivets.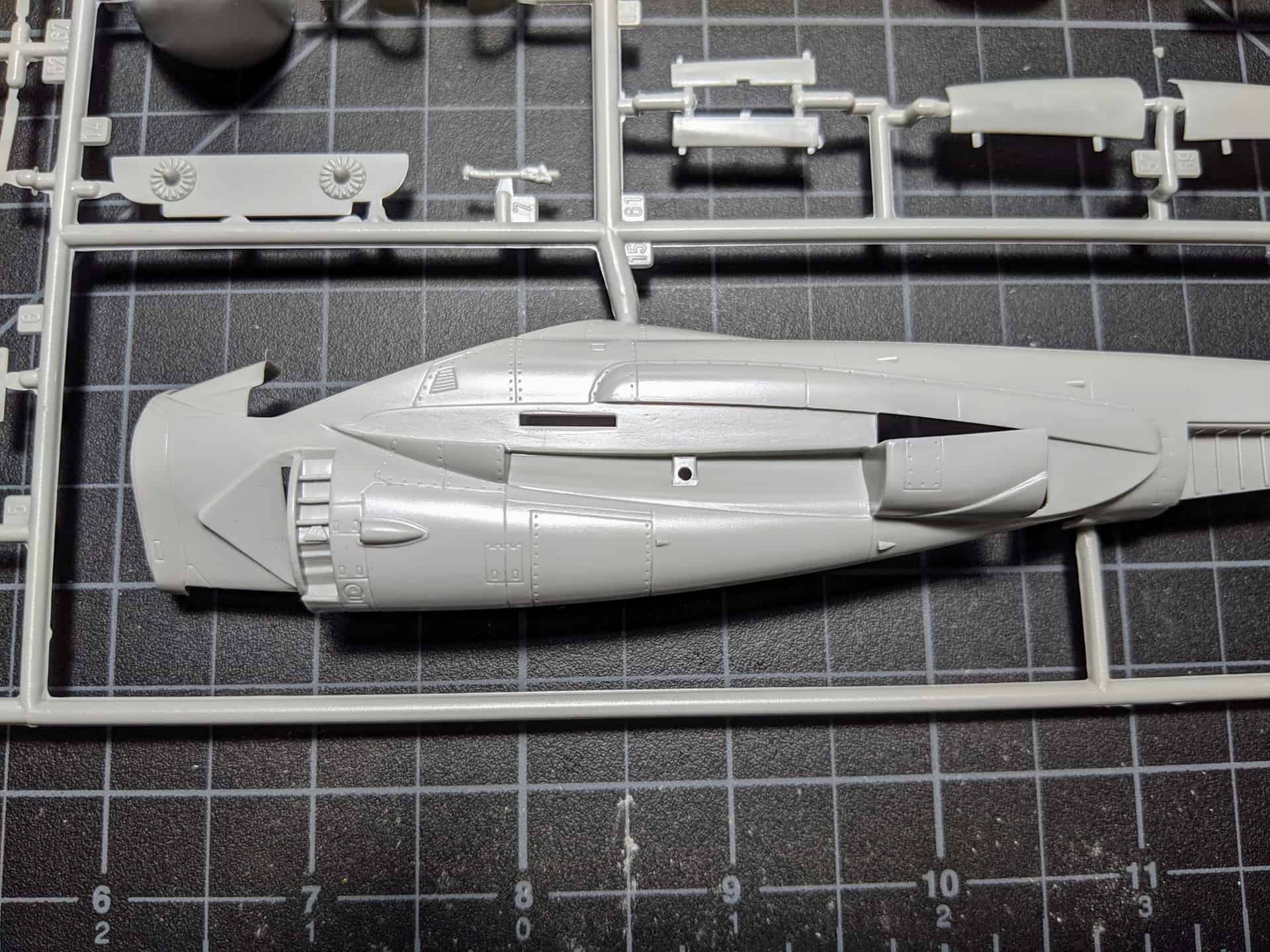 Close up of Sprue "B" – Again, solid amount of detail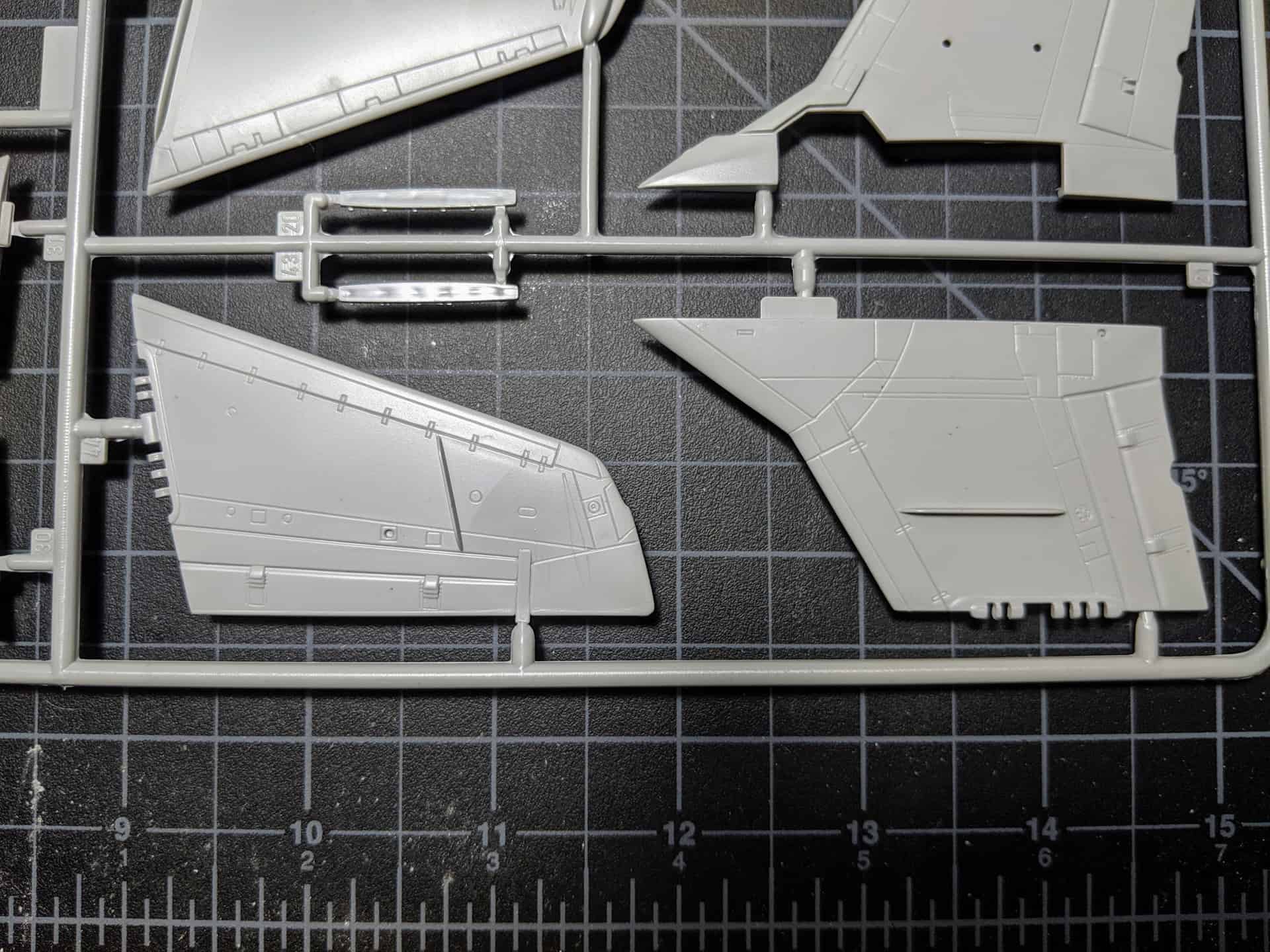 Clear parts – Nice raised detail that will make masking easier. There's a lot of glass on the KA-6 so a good mask job will be essential.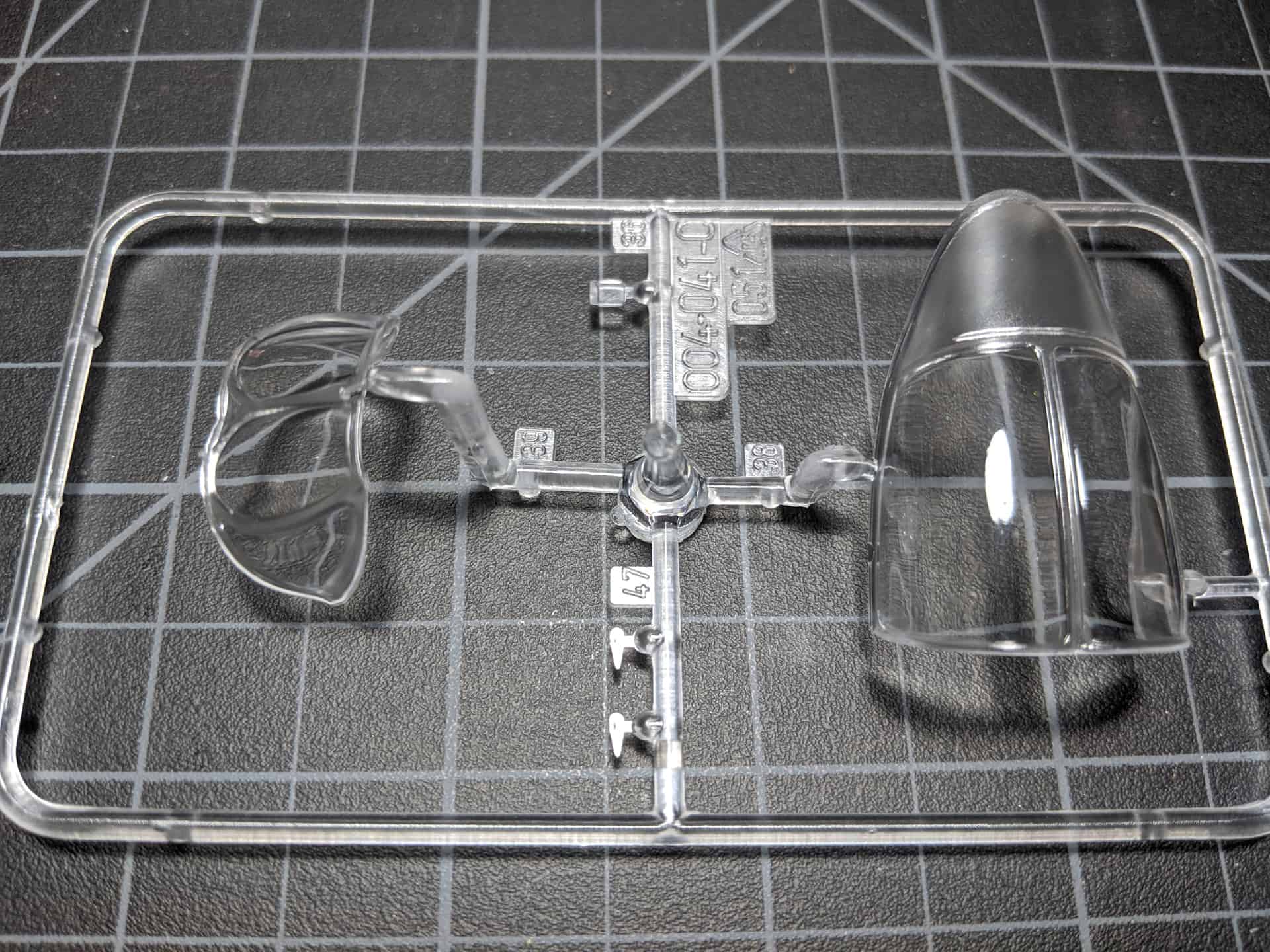 Decal Sheet – Solid looking decals with LOTS of options. Being Italeri it's possible these are Cartigraf but I didn't see any trademark on the sheet to answer that. I've been going back and forth on what to build this up as but I'm leaning toward VA-176 "Thunderbolts" but the Black Panther insignia looks cool too.